Congratulations to Mrs. Starr L. Battle Third Vice-President Connectional Lay Organization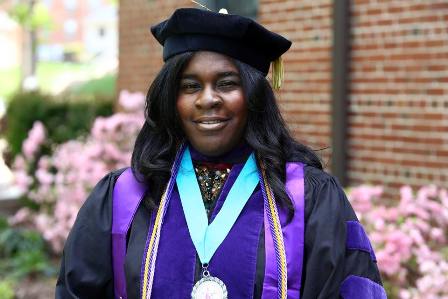 Mrs. Starr L. Battle will be conferred the Juris Doctor degree with concentrations in Family and Veterans' Law from The North Carolina Central University School of Law on May 8, 2014. During her matriculation at the NCCU Law School, she served in various capacities including President of the Black Law Students Association and Marshal of Phi Alpha Delta Legal Fraternity. Starr currently serves as Third Vice President of the Connectional Lay Organization of the African Methodist Episcopal Church.
Starr is the oldest daughter of the Reverend Milton O. Battle and Mrs. Doris Taylor Battle. Reverend Battle is Pastor of St. Stephens AME Church in Liberty, NC in the Western District of the Western North Carolina Conference (Dr. Conrad K. Pridgen, Presiding Elder) of the Second Episcopal District (Right Reverend William P. DeVeaux, Jr., Presiding Prelate).
Congratulatory email can be sent to:
Starr Battle at StarrBattlejd@gmail.com.
And mailed to:
Starr L. Battle
2713 Manthorp Terrace
Raleigh NC 27610